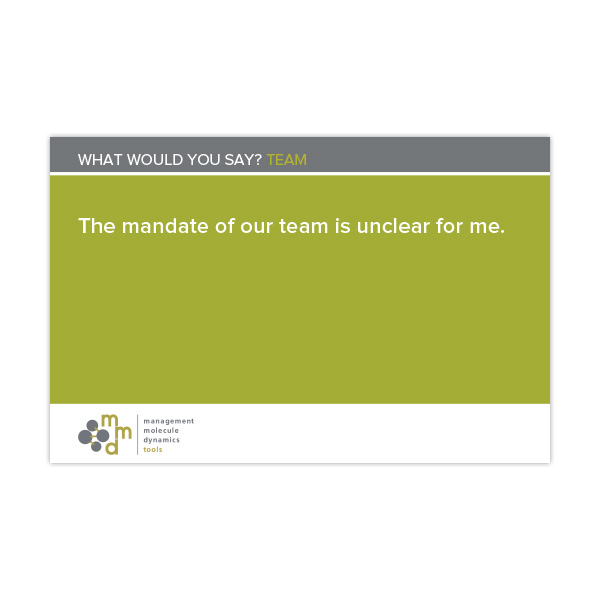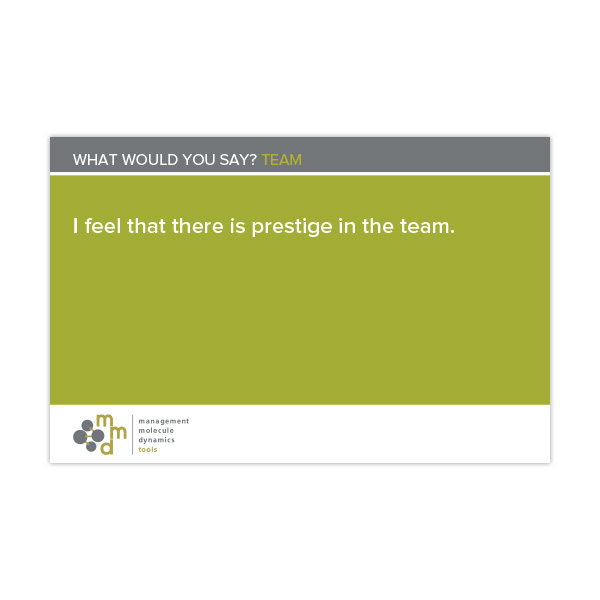 Getting a team to work and evolve is not always easy. We want different, have different pictures how we want to solve things, we have different tempos in coming up with decisions. What matters to a person is not always important to anyone else. Some take great place and others don't come out. We do not always know how to express our views and views.
We simply have different personalities and motivations.
Creating a high-performance team requires continuous development and evaluation of the team's abilities to collaborate.
Game WHAT WOULD YOU SAY? Team Can help the team reflect together on their collaboration and actual situations that arise in team work.
The Game consists of 60 concrete situations that may arise in the daily team work.
How do we, as a team, manage these situations and what approach should we have in common?
The Game trains team members ' skills to provide feedback to each other in order to develop the collaboration.
The Game can be played all types of teams that are assembled with a joint mission to create a result.
Use the game for example to evaluate the team's abilities, create greater affinity, collaboration, etc.
Contains:
60 Playing cards, 6 pairs of assessment cards (green and red) and game coins.
WHAT WOULD YOU SAY? Team is an excellent complement to courses and other education, and is perfect to develop on a 'development day' or conference where you want to evolve together in the roles.